75th Anniversary Celebration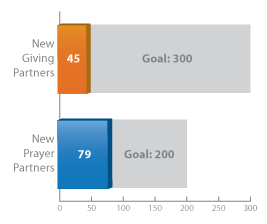 With over 5,000 alumni from the U of I chapters, it is hard to keep them connected to the work here. Compared to other chapters around the country, we have a much smaller percentage of our alumni supporting our ministry.
So in October 2014, at the celebration of our 75th anniversary of ministry at U of I, we launched an alumni-mobilizing campaign. We set our sights on closing the funding gap over the next three years, a matter of 300 new alumni givers, and 200 new committed alumni prayer partners.
We have talked with many alumni who attended the event, but we need your help to reach the rest! Help us network to alumni from your years that know U of I InterVarsity, and know you, but don't know the current staff.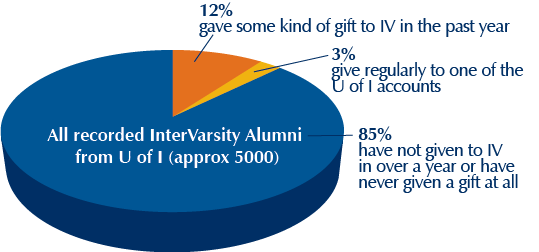 InterVarsity Then & Now: 75 Years Of Impact
Melissa Perez at the 75th